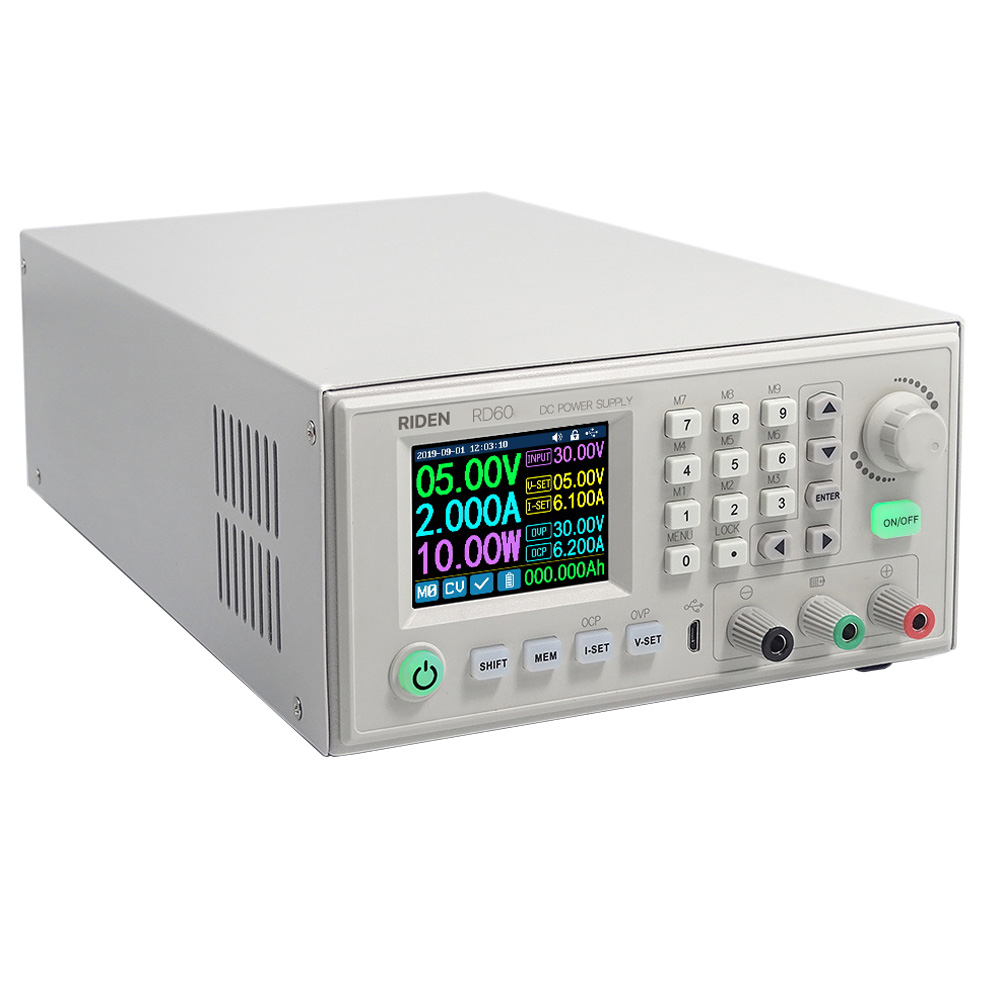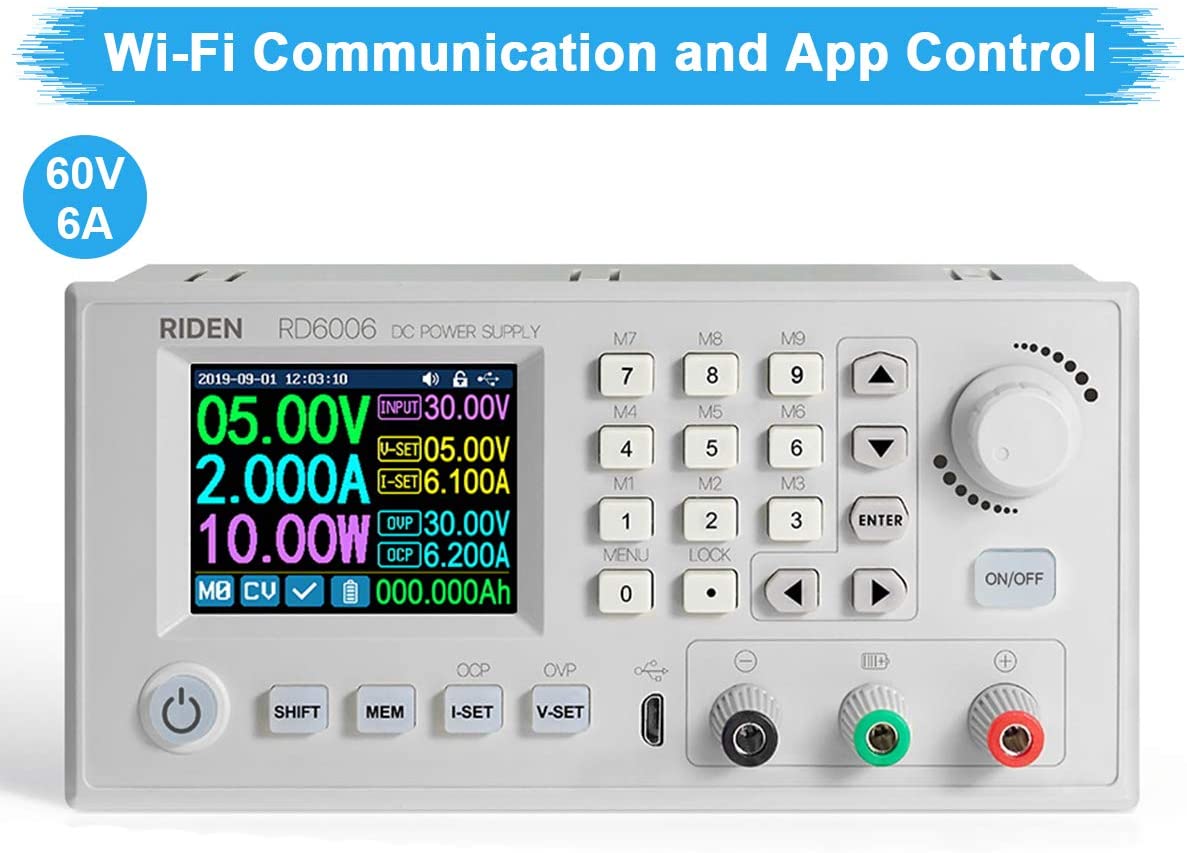 Feature:
Adopt high precision sampling chip, ensure product measurement accuracy and stability, 4 digit resolution.
Keypad, encoder potentiometer and multifunction button combination, convenient to adjust at big or small range.
Support data storage function, can store or call out the setting parameters immediately.
Support button lock funtion, can prevent operation by mistake.
Green and black charging terminals specially for the battery charging, don't worry about connecting reversely, you can use it to charge multiple types of batteries.
Parameter:
Input voltage: 6-70.00V
Output voltage: 0-60.00V
Output current: 0-6.000A (RD2012, 0-12.000A)
Output power: 0-360.0W (RD2012, 0-720W)
Capacity measurement range: 0-9999.99Ah
Energy measurement range: 0-9999.99Wh
External sensor Temperature detection range: -10°~100°C
1. Operation instructon, PC software instruction, APP instruction, APP and PC software download link:
https://drive.google.com/drive/folders/189ta97sx0CRT9_xhnJ-3jqnv9_4ecjgX
https://forum.avhzy.com/forum.php?mod=viewthread&tid=191
2. APP Google download: Search RdPower to download
3. Operation instruction video:"https://youtu.be/fn6ROhGrLtI"